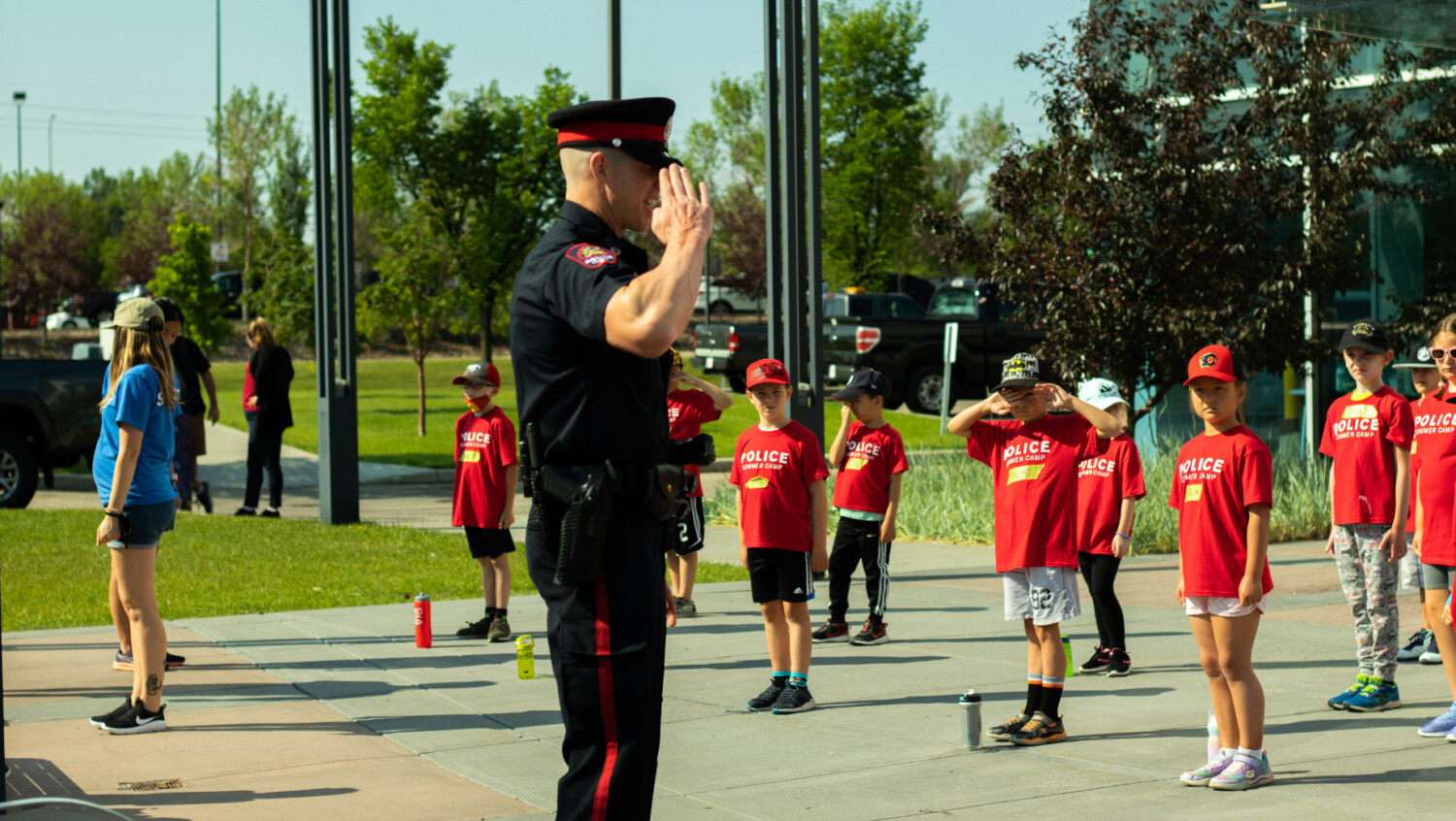 What happens if my camper is absent or arrives late to camp one day?
Please call 403-428-8679 or 403-428-4530.
What happens if my camper needs to be picked up early for camp?
Please inform your camp leaders at check-in or e-mail or call our camp supervisor, or call 403-428-8679 or 403-428-4530. When you arrive for your early pick-up please check in with our staff at the front desk for pick-up.
Where is the camp located?
Our camp Is located at YouthLink Calgary, next to Calgary Police Service Headquarters (5151 – 47th Street NE). Please see below for map.
Is YouthLink a nut-free facility?
We try to be a nut-free facility. We ask that all packed lunches and snacks are peanut free. However, sometimes campers show up with a peanut butter and jam sandwich for lunch or have eaten peanut butter for breakfast before attending camp. If you have an allergy please let the camp staff know.
What is your refund policy for camp?
Our policy is a full refund with the notification a full week before the start date of camp. Refunds for cancellations with less than a week's notice will be evaluated on a case-by-case basis by the Camp Supervisor and Bookings and Analytics Coordinator. No-shows on the first day of camp will be charged the full camp fee.
What are the drop-off and pick-up guidelines?
Approved adults for pick-up will be asked to present one piece of photo I.D. at the end of each day during pick-up. Please list all contacts that will be picking up your camper during the first day of camp check-in (Monday).
When is pick up and drop off for camp?
Drop-off is 8:45 AM to 9:00 AM. Pick-up is between 3:30 PM and 4:00 PM. The YouthLink parking lot (Entrance 3) is open for drop-off and pick-up from 8:30 AM to 9:15 AM and from 3:30 PM to 4:15 PM for pick-up.
Do you offer Before and After Care?
Yes, Before and After Care will be available during camp. Before Care will run from 8:00 AM to 9:00 AM and After Care will run from 4:00 PM to 5:00 PM. Single days of Before and After Care can be purchased at YouthLink on the days required.
Do you offer a lunch option?
Yes, we are offering a lunch option this year. This must be pre-purchased prior to camp and is offered as a week-long option.
Lunch will be provided by our partners at Roma Catering and will include a sandwich, veggies and dip, a cookie, a granola bar, and a juice box.
What does my camper need to bring to camp?
Active clothing (the camper should feel comfortable running and moving around easily).
Camp shirt (this will be provided on the first day of camp)
Hat
Sunscreen
Bug Spray
Raincoat
Light jacket or layer
Runners/sneakers (rain boots on rainy days)
Contained Nut Free Packable Lunch with at least 2 snacks (campers get hungry).
Full Water Bottle
Medications (inhalers, epi-pens, etc.) are clearly labeled and in the original bottles.
Quite time item: book, colouring supplies, puzzle book, etc.
Thursday ONLY: please be prepared for the Prairie Winds spray park and wading pool with a change of clothing, towel, and sandals (weather permitting).
What should my camper NOT bring to camp?
Personal electronics or cell phones.
Personal valuables that the camper does not wish to lose.
Flip flops or sandals (with the exception of Thursday).
Restrictive clothing, such as dresses or skirts.
Nuts or nut products in lunches or snacks (we are a nut-free facility).
My camper has lost an item, does YouthLink have a lost and found?
Yes, we do have a small lost and found available. Please reach out to our camp supervisor or call our front desk at 403-428-4530 with a description of the lost item. Any items unclaimed by October 1, 2023, will be donated to charity.
Can my camper purchase items at the gift shop?
We ask that campers refrain from visiting the gift shop until the Friday of their camp week.
Starting at 3:30 PM on Friday, once campers have been signed out of camp, we invite campers to take their families through the museum and to the gift shop.
The museum closes promptly at 4:00 PM on Fridays.
What if my camper has medication they need to carry?
If your child requires any prescription medications (including Asthma Inhalers) or carries an Epi-Pen, please let camp leaders know on the first morning of camp. All prescription medications must be discussed with camp staff at the morning sign-in. Prescription medications must be in the original pharmacy bottle, labeled with the patient's name and the physician's ordered dose on the bottle (e.g. pills in Ziploc bags are not accepted). Camp leaders will carry all camper prescriptions unless specified by the parent/guardian.