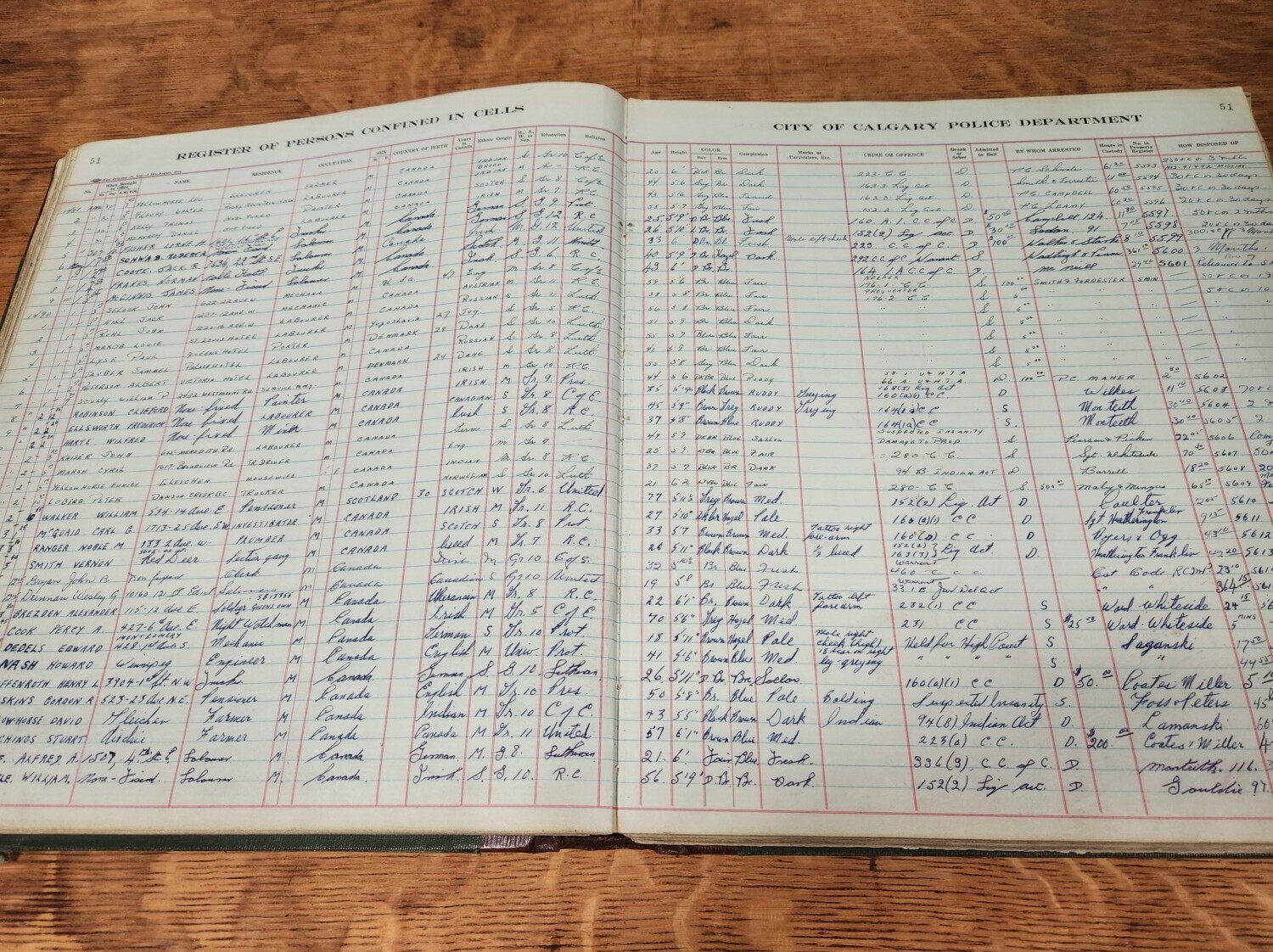 RESEARCH AND ARCHIVES
The Calgary Police Service has entrusted YouthLink Calgary: Police Interpretive Centre with the care, conservation, and cataloging of its historical records. Our archives contain textual records dating back as far as 1912, and we have continued to collect records into the early 2000s. We also have an extensive photograph and negative collections which originate with some of the first photos taken by Calgary police members in our earliest examples of crime scene/forensic investigations. We have nitrate negatives, glass plate negatives, acetate negatives and very large collection of 35mm film negatives as well. In short, our mandate is to preserve the history of the Calgary Police as a law enforcement organization through this archival collection.
Some of these records include, but are not limited to:
Calgary Police Commission Meeting Minutes
Calgary Police Public Affairs Fonds
Chief's Orders
Calgary Police Annual Reports
History of Specialty Units within the Calgary Police Service
Photographic history of the Calgary Police Service
Some topics not within the scope of the archives are:
Historic or current criminal / arrest records (after 1960)
Case files, court files, or judgements
Historic or current police information checks
RESEARCH REQUESTS
Requests can be directed to our archival staff by emailing us at archives@calgarypolice.ca.
If you are search for recent information or records of past investigations or charges, please contact the Access and Privacy Office of the Calgary Police Service and make a FOIP request.