What's on currently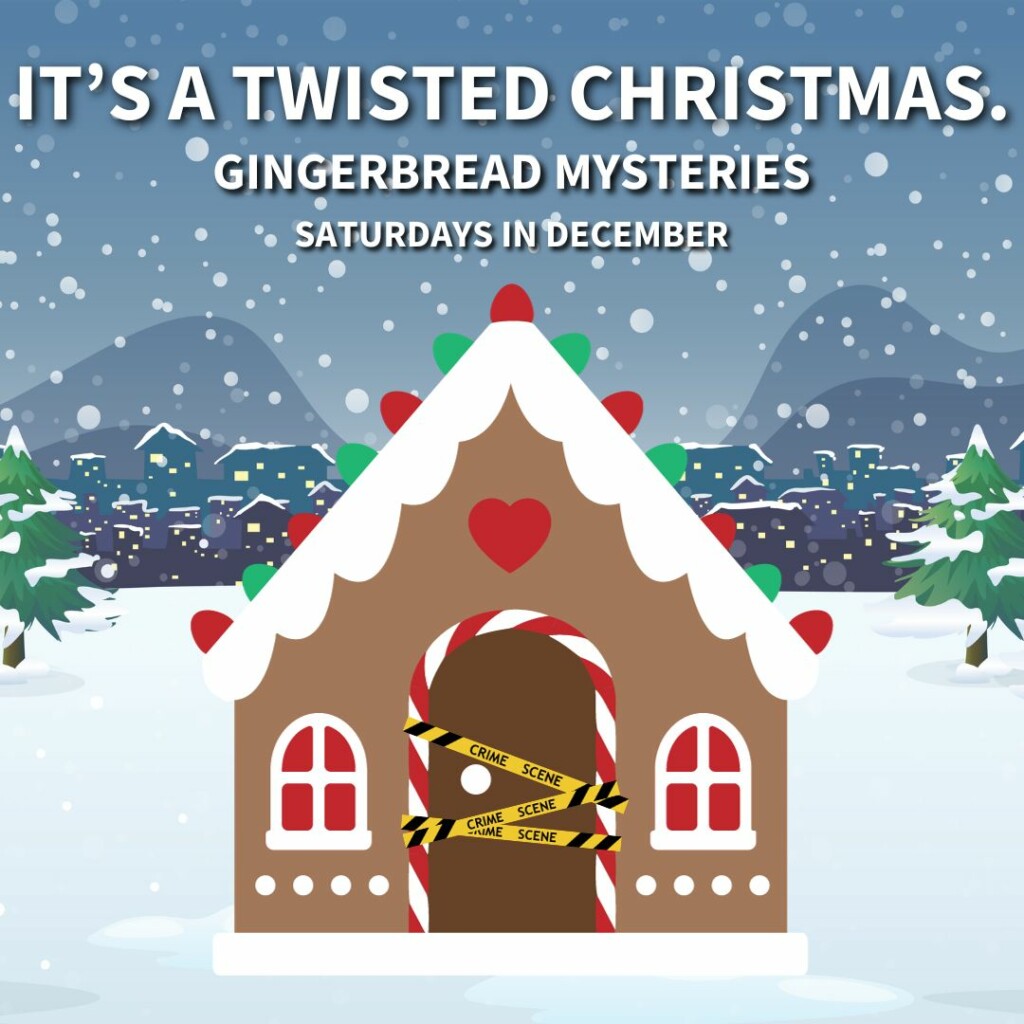 GINGERBREAD MYSTERIES
Introducing our most festive (and twisted) events of the year! Bring your family and create your own gingerbread crime scene with some frosted culprits. Available for all ages, gingerbread kits are $25 per kit. The best crime scene created will be chosen to win a special prize — the winner will be selected the week of December 18th.
Participants will be provided with all the materials needed to participate, but are welcome to bring additional materials for their creations. Each group is given two hours to complete their crime scene, all crime scenes must be completed at YouthLink.
Walk-ins not available, pre-purchase necessary. Participation in event subject to availability.
DECEMBER 2, 9 & 16 || LIMITED TIME SLOTS AVAILABLE
Coming soon
Stay tuned for more of our upcoming monthly themes and more special what's on programming. To visit the museum, click here.