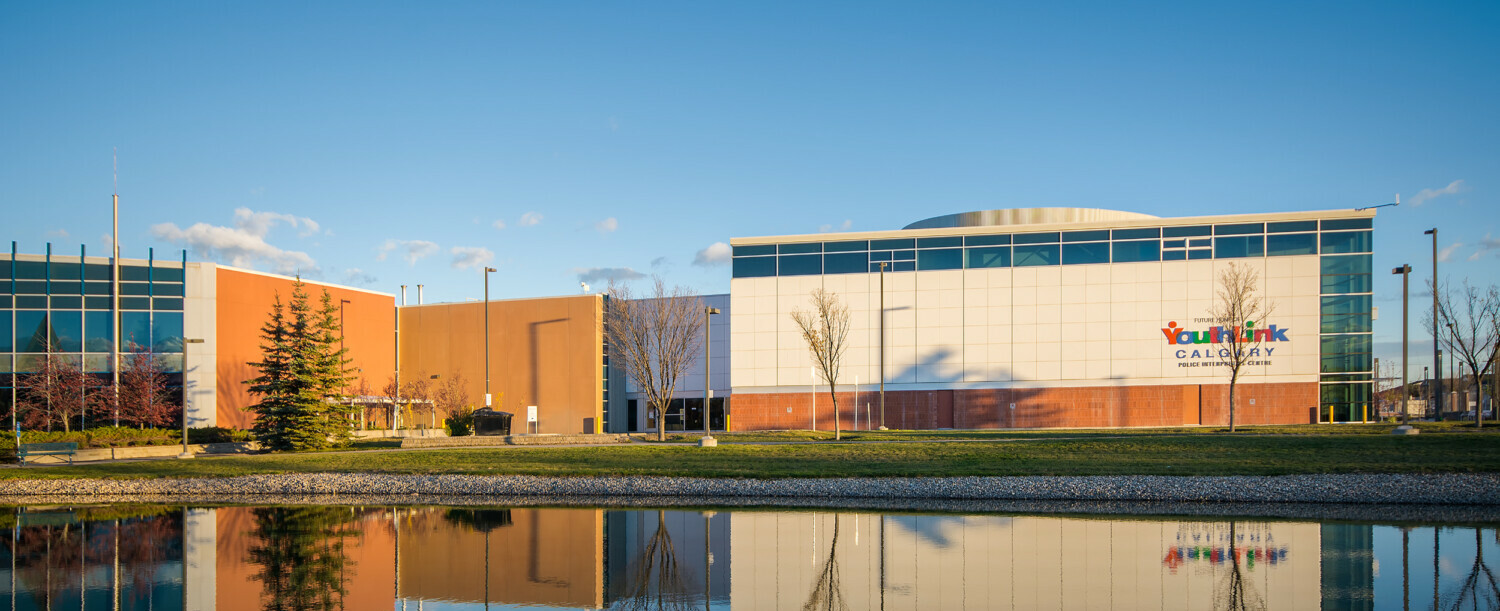 Guiding Us Towards Excellence
We take pride in the collective guidance we receive from a well-rounded and diverse group of individuals. Each member offers a valuable perspective and unique expertise. Most importantly, they are driven by personal interest and are here to make a difference.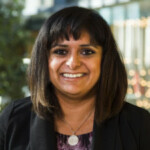 Afshan Naveed – Board Chair
Partner, Dentons Canada LLP
Afshan Naveed is a lawyer with the international law firm, Dentons Canada LLP. Afshan obtained her Bachelor of Arts Degree in Psychology at the University of Calgary and thereafter her Bachelor of Laws at the University of Edinburgh in Scotland. Following law school, Afshan practiced law in Edinburgh for two years before moving back home to Calgary in 2010 to practice law.
Afshan is committed to giving back and has been involved in various volunteer roles in the community since high school. At present, Afshan also volunteers her time with Pro Bono Law Alberta (Queen's Bench Amicus Court Assistance Program and Civil Claims Duty Counsel Project) and the City of Calgary – Protective Services Citizen Oversight Committee.
For fun, Afshan plays field hockey with the Calgary Ladies Field Hockey Club and is somewhat of a board game aficionado!
Inspector Bruce Walker
Calgary Police Service 
Insp Bruce Walker has been with the Calgary Police Service for almost twenty-four years. He completed ten years as a patrol officer and has worked in the investigative world including robbery, arson, behavioral sciences, and the sexual assault investigative unit. While these areas can be reactive approach-focused, Bruce's primary area of interest has been trauma-informed care, so that victims of crime are treated with compassion and dignity.
For the past year, Bruce has been Inspector of the Youth Services Section and more recently Interim Executive director of YouthLink Calgary Police Interpretive Centre. His focus has been centered on improving the lives of vulnerable youth. Bruce believes in giving back to the community and serves as an active board member for Woods Homes Calgary. Woods Homes is a children's mental health center that provides treatment and support for children, youth, and families with mental health needs.
Bruce is educated with a degree in Russian culture and language from the Memorial University of Newfoundland, a minor in Business, and a Criminology certificate.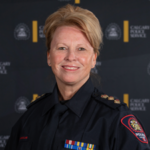 Deputy Chief Katie McLellan
Calgary Police Service
Having immigrated to Calgary from her home in Scotland, Deputy Chief McLellan joined the Calgary Police Service in 1987.  For the next thirteen years, she worked in the Communications Section and as a general duty patrol Constable and Sergeant in Districts 4 and 3.
The career of Deputy Chief McLellan in the Calgary Police Service spanned numerous areas including the Professional Standards Section, the Chief Crowfoot Learning Center, the Emergency Communications Center, and as a Duty Inspector.  She was the first Inspector of the Criminal Operations Section. Deputy Chief McLellan was promoted to Superintendent in 2008 and went on to lead the Information and Technology Division, the Executive Office of the Chief Constable with oversight of the Professional Standards Section, the Legal Services Section, the Strategic Communications Section, and the Freedom of Information and Privacy Section.  From 2010 to 2013 Deputy Chief McLellan was the Superintendent of the Field Operations Division where she and her team of commanders built and led frontline policing in the City.
In 2013, Deputy Chief McLellan retired as the Senior Superintendent and transitioned to the corporate security realm joining an International Oil and Gas exploration company as the Senior Security Advisor. The goal for Deputy Chief McLellan was always to return to public policing. In May 2018, she joined the Royal Canadian Mounted Police and was selected to be the Officer in Charge of Federal Policing South, Serious and Organized Crime (K Division).  And, in December 2019 she returned to municipal policing in the next stage of her professional policing career as a Deputy Chief of the Calgary Police Service.
Deputy Chief McLellan possesses a Bachelor of Professional Arts degree (Criminal Justice, Athabasca University). She is a graduate of the Senior Management Institute for Police and holds a Corporate Executive Diploma from the Faculty of Business, University of Alberta as well as numerous certificates including Senior Police Management, Police Leadership Supervisory Skills, and a Criminal Justice-Law Enforcement Diploma.  Deputy Chief McLellan has been trained as a Hostage Negotiator, an Emergency Operation Centre Lead, and an Incident Management Team Commander.
Deputy Chief McLellan is the recipient of the Police Exemplary Service Medal, Alberta Police Officer Centennial Medal, Alberta Emergency Services Medal, Calgary Police Distinguished Service Medal, and the Queen Elizabeth Diamond Jubilee Medal.
Neal Coleman
President, CEO, and Director, Pulse Seismic Inc.
Neal has over 20 years of experience in the areas of business development, strategic planning, negotiation, leadership, public company management, and investor relations. He became Pulse's President and CEO in November 2012, after serving four years as the Vice-President of Sales and Marketing. Neal's focus has been to create value for shareholders by enhancing Pulse's ability to generate sales, growing the seismic data library in a capital-efficient way, and carefully managing the Company's costs.
Neal completed his Bachelor of Applied Business and Entrepreneurship at Mount Royal University in Calgary in 1999 and has a Petroleum Engineering Applications Certificate from SAIT Polytechnic in Calgary in 2004. He has also completed numerous executive education courses at Ivey Business School and Queen's University.
Neal is truly honoured to be a member of the YouthLink Board and is passionate about the education and development of our youth.
Sheila Flemmer
Community Investment, Community Engagement, and Communications Specialist
Sheila Flemmer is an experienced senior professional with a demonstrated history of working in the energy industry and for non-profit. She brings experience in community investment, corporate social responsibility, public relations, marketing and communications, event management, stakeholder engagement, and strategic planning.
Sheila joined the YouthLink Calgary Board of Directors in 2018 and is currently Co-Chair of the Community Engagement, Stakeholder Relations, and Marketing Committee.  She also volunteers for the Calgary Stampede Chuckwagon Committee and other various charities.
Sheila has a Public Relations Certificate from Mount Royal University and holds a Corporate Citizenship Management Certificate from the Boston College Carroll School of Management's Centre for Corporate Citizenship.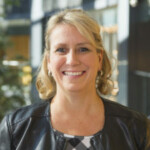 Leanne Courchesne
Community Investment and Community Engagement Specialist 
Leanne is an experienced senior professional and has over eleven years of oil and gas experience in community affairs, community investment, community relations, aboriginal relations, public relations, and event planning. She has developed, managed, and communicated dozens of innovative community and business partnerships within the energy sector.
Leanne also worked and volunteered for over 8 years as Senior Manager, Community Partnerships for the Canadian Breast Cancer Foundation AB/NWT Chapter. Overseeing and coordinating the CIBC Run for a Cure in Alberta, Saskatchewan, and Manitoba as well as community events and partnerships.
Leanne has a Marketing and Business Administration diploma from Mount Royal College. She also holds a Corporate Community Involvement Management Certificate and Corporate Citizenship Management Certificate from the Boston College Carroll School of Management's Centre for Corporate Citizenship.
She is on the Board of Directors for Youthlink and Advisory Board for the Campus Calgary – Open Minds Program. She also sits on the Sponsorship and Communications Committees for the Coalition for a Safer Highway 63/881. Also, a committee member for the Calgary Chamber of Voluntary Organizations Innovation Awards and is Co-Chair of the Professional Forum for the Association of Fundraising Professionals Philanthropy Week in 2017. Leanne also regularly volunteers with a number of Cenovus's community partners.
Leanne is born and raised in Calgary and married to a Calgary Police officer and the mother of two active young boys ages 9 (Adam) and 7 (Tyler).
Patrick Loyer
(Retired) Executive Staff Officer, Alberta Teacher's Association
Patrick Loyer is an Aboriginal educator of Cree descent and has been involved in education for his entire professional career. He began his career with Calgary Catholic School District where he held various teaching positions before becoming the Consultant, Aboriginal Education. He also taught English for one year in Japan. Currently, he is an Executive Staff Officer with the Alberta Teachers' Association (ATA) in the Member Services (MS) program area. He joined the ATA in February 2009 in the Professional Development (PD) program area and was there for five years before moving into Member Services.
Patrick holds a Master of Arts in Curriculum and Administration from Gonzaga University in Spokane, Washington, and a Bachelor of Education from the University of Lethbridge.
He currently resides in Airdrie with his wife where they can share in one of the joys of their lives, their four grandchildren.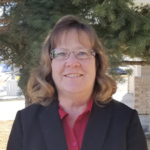 Maryanne Poole-Franz
(Retired) Comptroller, Calgary Catholic School District
Maryanne is an experienced chartered professional accountant (CPA, CA) earning her designation in 1988. She had a long, successful career with various management positions within the Calgary Catholic School District. As Comptroller, her experience included all aspects of full-cycle accounting, treasury, financial reporting, budgeting, forecasting, and long-term financial planning. She gained valuable insight into the accountability and transparency necessary in publicly funded organizations. These positions also provided her with the opportunity to work collaboratively with educators in a variety of program areas; of particular interest were program areas that focused on early interventions for at-risk students.
Maryanne was born and raised in Calgary and was involved with various organizations while raising her two children. She volunteered with soccer clubs, basketball clubs, and Girl Guides of Canada. Maryanne retired in 2019 after 29 years with the Calgary Catholic School District. She has been busy in retirement volunteering with a variety of charities and pursuing her passion for spending time in the mountains skiing, hiking, and camping.
Maryanne is honored to be a member of the YouthLink Board and to be part of an organization that focuses on inspiring youth.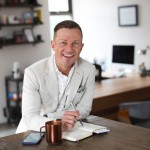 Dennis Plintz

Realtor/Broker Plintz Real Estate

With over 20 years as a licensed Realtor and several years as a Broker of Plintz Real Estate, Dennis has devoted his career to building relationships and improving the lives of the people he serves. Whether it's seizing innovative technologies, telling the story of a client's home, or negotiating transactions, Dennis's strategic vision and client process navigates the largest transactions of most people's lifetime.  His creativity, expertise, and enthusiasm for excellence led him to close record sales year after year, as well as being ranked among the top Realtors in his marketplace.

Dennis's passion for sales started young.  As a seven-year-old boy his desire for accomplishment was sparked while selling his brothers Star Wars toys door-to-door, learning the value of a strong work ethic and hustle.  This was the start of a commitment to self-development and client service.  With a Bachelor of Arts in Business Administration from Mount Royal University, recognition for being a top producer, marketing excellence and community engagement, his recent Ironman finish and an unquenchable curiosity about people and places, Dennis is an inspiration, leader and example of unparalleled tenacity.

At the heart of Plintz Real Estate are three core values: Responsiveness, Creativity and Connection.  Responsiveness is what makes everything happen.  The Plintz Real Estate team is not just fast, but they are also prepared.  Creativity is in Dennis' DNA.  He is committed to finding solutions and playing to win, which affords him and his team the ability to generate ideas, look for ways to problem solve, lead, learn and improve.  As a third generation Calgarian with a lifetime of significant relationships Dennis' is grateful for his many connections and those that have been shared with him.  In business, his success is deeply tied to the amazing people he has worked and collaborated with.  The convergence of these three values has led to many interesting and meaningful opportunities that have shaped Dennis, his family, the Plintz Real Estate team, and all of his endeavours.

While sales and entrepreneurship have been a main staple for Dennis, so has community impact.  Dennis committed to giving back early in his career and has volunteered, been a guest speaker and donated to many organizations, primarily focused on youth and emergency shelter causes.  Being able to work with organizations like the Calgary Women's Emergency Shelter, Impact Society, the Calgary Dream Centre, Mount Royal University, University of Calgary and Corps Bara, as well as with youth in general is a privilege.

Dennis is also the author of Hustle: A Guide to the Ethical Art of Selling & Survival and most recently Positively Sold: Buy Smarter, Sell Higher & Push Your Real Estate Agent to Hustle Harder.

Always aspirational and committed to positivity, Dennis continues to make his mark.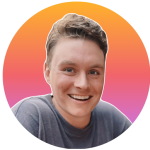 Jackson McDonough
Co-founder and CEO, Upwardly Careers
Born and raised in Calgary, Jackson is a fourth-generation entrepreneur and passionate Calgarian. Jackson started his career in Austin, Texas where he worked for a successful software company that went public on the NYSE. In April 2021, Jackson moved back to Calgary and launched Upwardly Careers, a Next-Generation talent recruitment agency. As the Co-founder and CEO, Jackson is on a mission to advocate for the power skills that people bring to both businesses and the community.
Additionally, he is a founder of The Beacons of Hope and holds several community board positions.