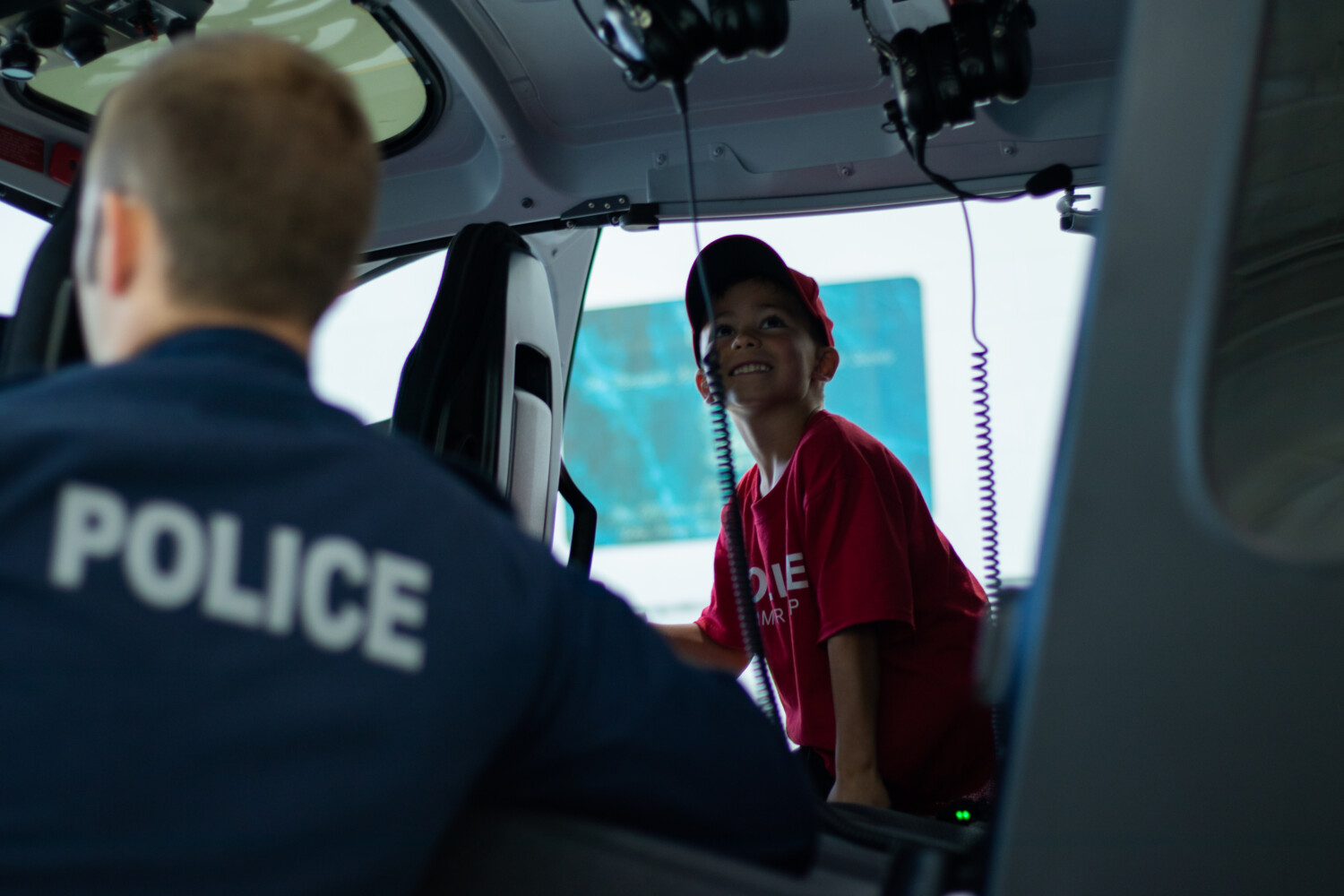 Now offering year-round camps for Summer, PD Days, and School Breaks.
What Makes Our Camps Awesome?
Real forensic science experiments
Fun team challenges that focus on positive collaboration
An All-Star staff team
Behind-the-scenes access to the Calgary Police Service
Exciting policing scenarios that build confidence, communication skills, and a positive connection with police
VIP access to the Police Museum and all exhibits
SCHOOL BREAK CAMPS
EXCITING, FULL-DAY ADVENTURES!
School's out! Why not send the kids to YouthLink Calgary Police Interpretive Centre for a unique learning experience! Your junior detective will get a VIP look at policing and forensics. Our full-day PD Day Police Camps happen throughout the year.
PD Day Camp Days & Themes
Our camp activities have been designed to accommodate regulations and restrictions. Campers will be spending time outside unless we are experiencing extreme weather conditions.
Friday, November 25th, 2022 – K9 Unit
Time & Ages
Ages 6-9 & 9-12
Drop off 8:45 – 9:00am / Pick up 3:30 – 4:00pm (early drop-offs and late pickups cannot be accommodated)
Price
$64 per camper
This PD camp requires a minimum of 4 participants to run.
Book Your Recruit Today!
SPRING BREAK CAMP
March 27th – 31st 2023
Do you have a 6 – 12-year-old who is obsessed with police, solving crimes, and wants to learn more about the Calgary Police Service? Sign them up for this year's Spring Break Camp at YouthLink!
Running Monday, March 27th to Friday, March 31st, from 8:45 am to 4 pm (early drop-offs and late pickups cannot be accommodated), this camp will be full of unique learning experiences and hands-on learning! Our 6-8 AND 9-12 camps will both provide opportunities for confidence building, communication skills, positive decision-making, and much more.
Price
SOLD OUT!!!!!!!
SUMMER CAMPS
Combining policing, forensics, and fun!
Our camps provide the most VIP police experience possible. Campers will get an all-access pass to our museum and exhibits, experiment with forensic science and crime-solving, participate in team-building games, and get behind-the-scenes experiences with Calgary Police Specialty Units.
Click above for all your camp frequently asked questions.
NOTE: Camp activities are subject to change, as are special guest appearances based on CPS Unit availability.
We are experiencing a high volume of calls, please email youthlink@calgarypolice.ca with any inquiries regarding add-ons, camp programming or cancellation waitlists and we will repsond as fast as we can. Thank you.
Need to add a lunch option or Before and After Care to your summer camp booking? Please e-mail youthlink@calgarypolice.ca with the following information :
(Please Note: Lunch options MUST be purchased a minimum of two weeks prior to your camp date):
• Name of the person who made the booking
• Week of the booking
• What addition you would like for your booking (Lunch, Before Care, After Care, or Before and After Care)
Once we receive your request our Bookings and Analytics Coordinator will update your booking and issue you a new invoice for your camp booking.
Camp week you are interested in full? Join our cancellation waitlist! Please e-mail the following details to youthlink@calgarypolice.ca and we will add you to our Summer Camp waitlist.
Camp week(s) preferred.
Full name and age of camper(s)
Best email to reach you at in case a spot becomes available.
SEND A KID TO CAMP!
Want to give the gift of a camp experience to a child in your life? Click the button below to purchase PD Day Camp Gift Cards!
Want to make a camp donation? Purchase a camp spot below and we will find a deserving child to attend camp on behalf of your donation! Please forward the purchase email to info@youthlinkcalgary.com so we can pass on the code to some deserving families.