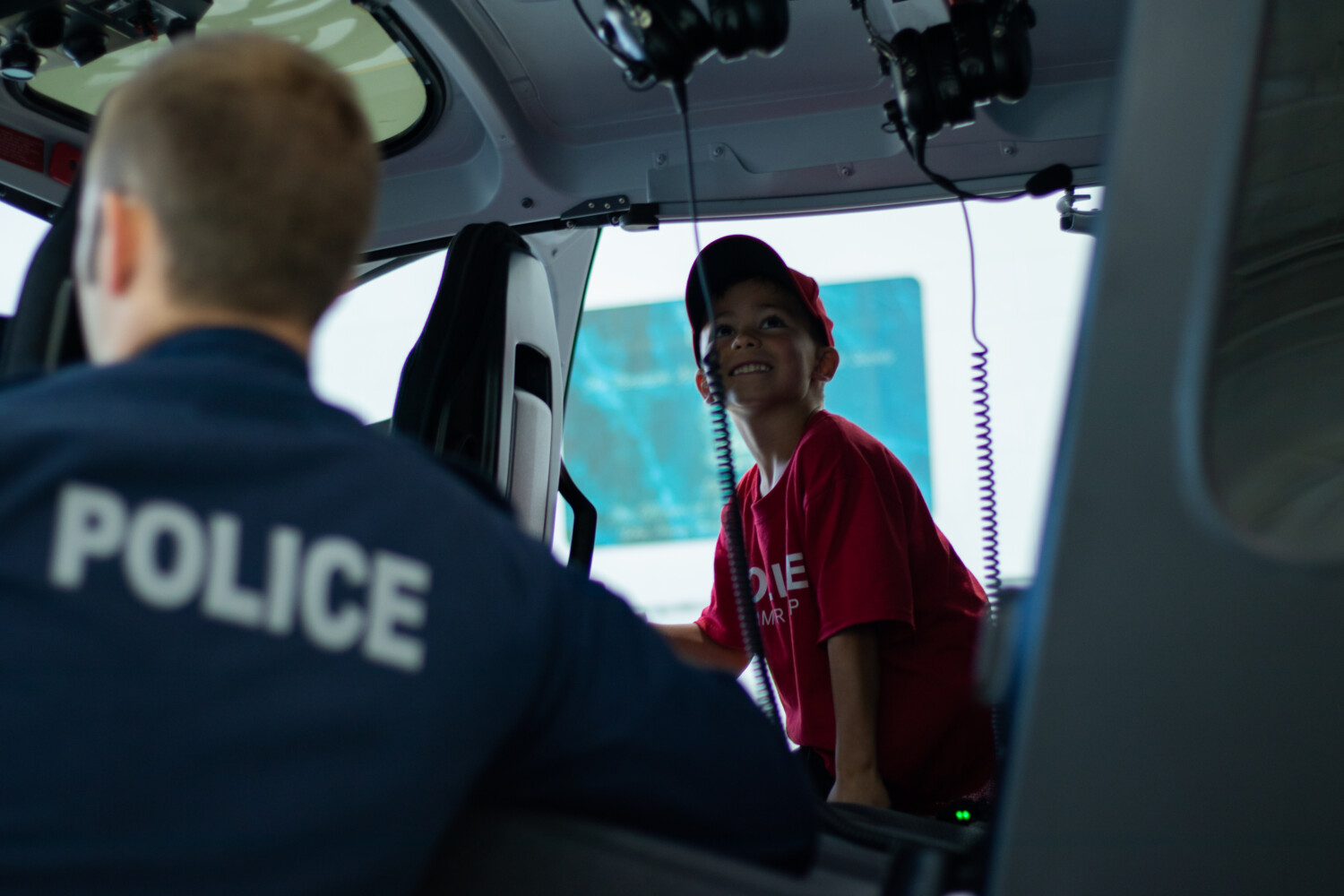 Now offering year-round camps for Summer, PD Days, and School Breaks.
What Makes Our Camps Awesome?
Real forensic science experiments
Fun team challenges that focus on positive collaboration
An All-Star staff team
Behind-the-scenes access to the Calgary Police Service
Exciting policing scenarios that build confidence, communication skills, and a positive connection with police
VIP access to the Police Museum and all exhibits
SCHOOL BREAK CAMPS
EXCITING, FULL-DAY ADVENTURES!
School's out! Why not send the kids to YouthLink Calgary Police Interpretive Centre for a unique learning experience! Your junior detective will get a VIP look at policing and forensics. Our full-day PD Day Police Camps happen throughout the year.
PD Day Camp Days & Themes
Our camp activities have been designed to accommodate regulations and restrictions. Campers will be spending time outside unless we are experiencing extreme weather conditions.
Friday, November 25th, 2022 – K9 Unit
Thursday, February 16th & Friday, February, 17th, 2023 – Teacher's Convention Break Camp
March 27th, – 31st, Spring Break Camp 2023
Time & Ages
Ages 6-9 & 9-12
Drop off 8:45 – 9:00am / Pick up 3:30 – 4:00pm (early drop-offs and late pickups cannot be accommodated)
Price
$64 per camper
This PD camp requires a minimum of 4 participants to run.
Book Your Recruit Today!
SUMMER CAMPS
Combining policing, forensics, and fun!
Our camps provide the most VIP police experience possible. Campers will get an all-access pass to our museum and exhibits, experiment with forensic science and crime-solving, participate in team-building games, and get behind the scenes experiences with Calgary Police Specialty Units.
Times & Ages
Ages 6-9 & 9-12
5 Days, Mon-Fri
Drop off 8:45 – 9:00am / Pick up 3:30 – 4:00pm (early drop offs and late pickups cannot be accommodated)
Price
$299/camper
Please note, while our awesome summer camp leaders provide unique experiences for campers each week, the structure of YouthLink summer camp guest speakers and activities are similar from week to week.
SEND A KID TO CAMP!
Want to give the gift of a camp experience to a child in your life? Click the button below to purchase PD Day Camp Gift Cards!
Want to make a camp donation? Purchase a camp spot below and we will find a deserving child to attend camp on behalf of your donation! Please forward the purchase email to info@youthlinkcalgary.com so we can pass on the code to some deserving families.