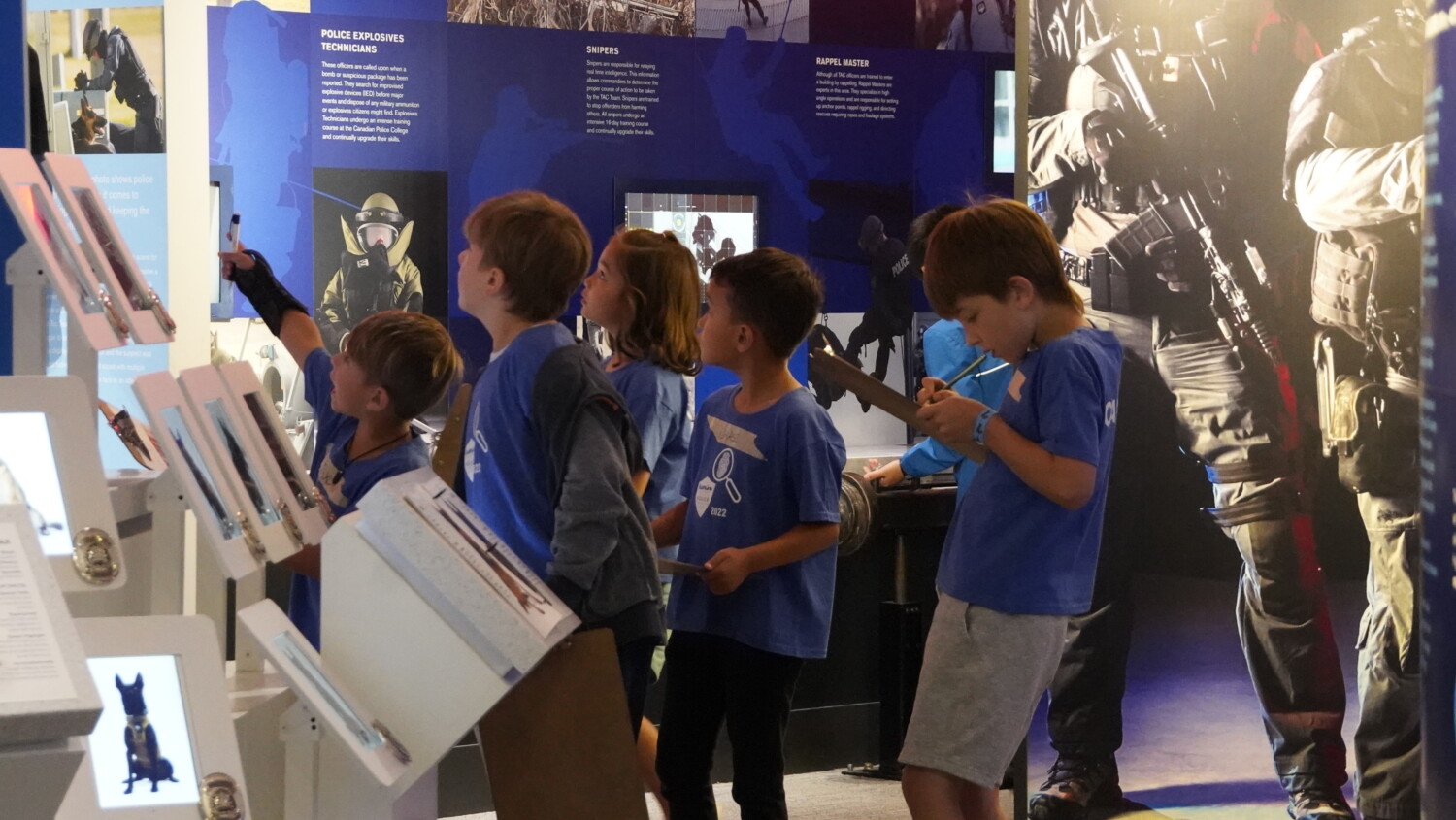 PD Day & School Break Camps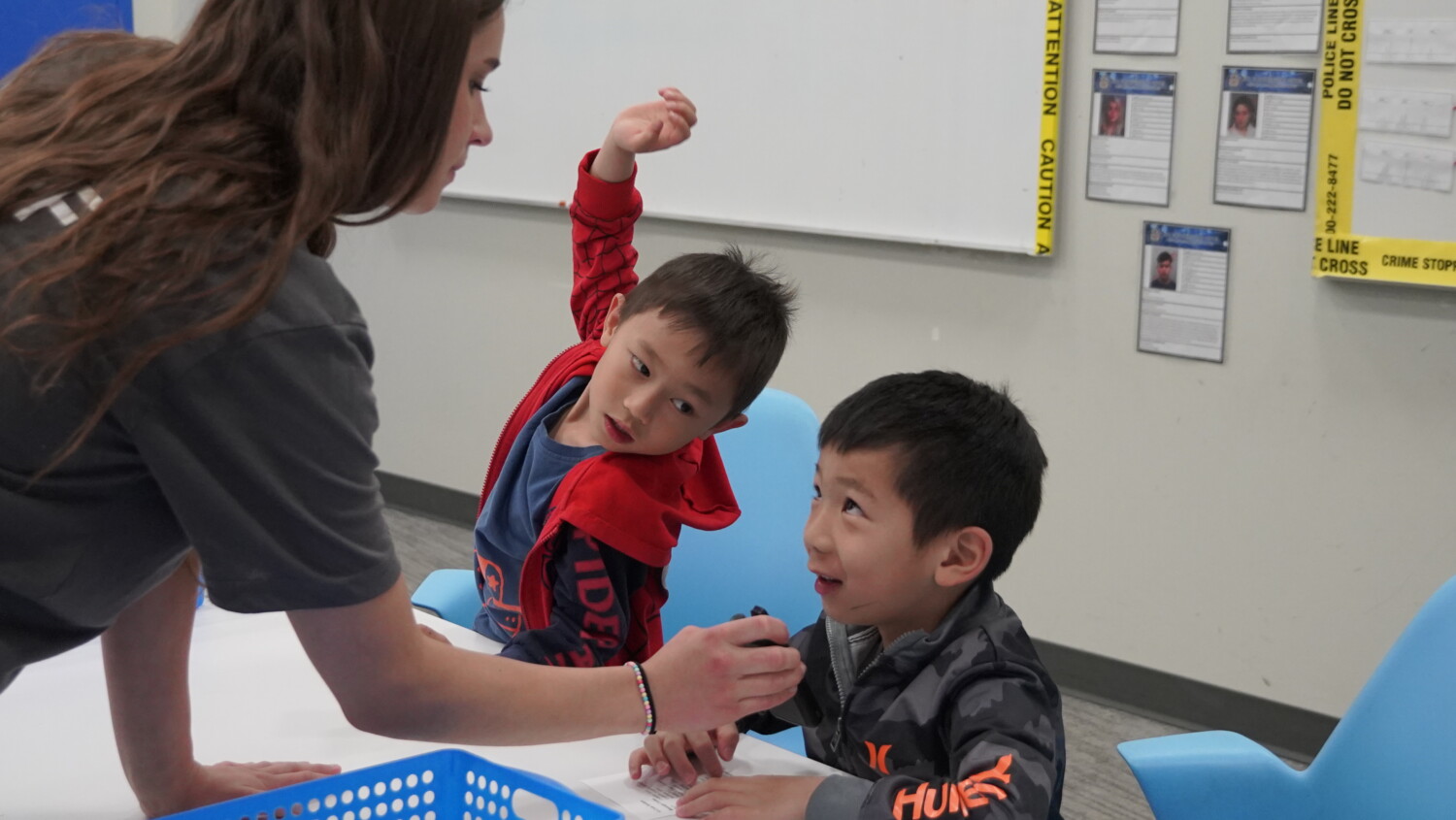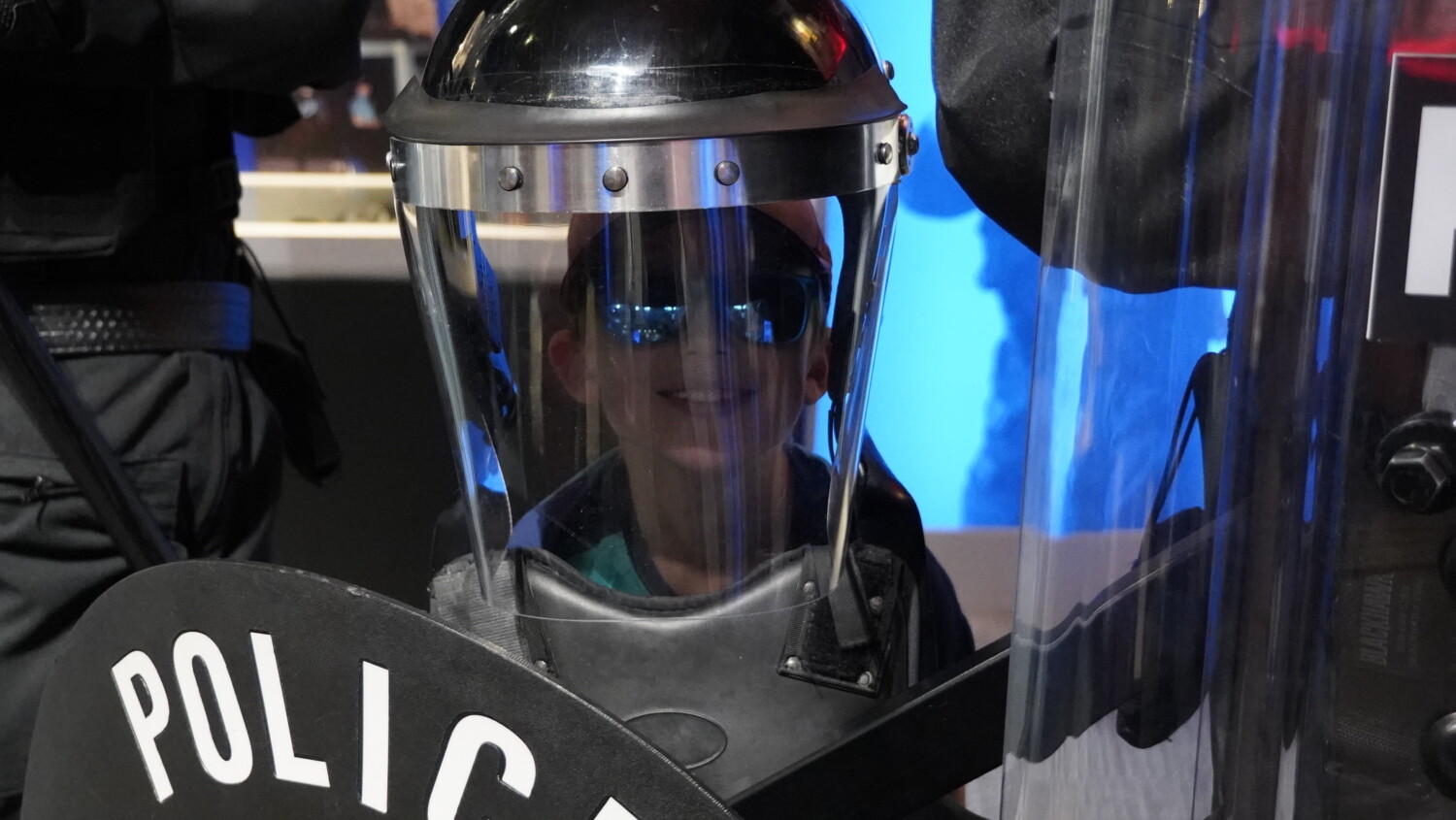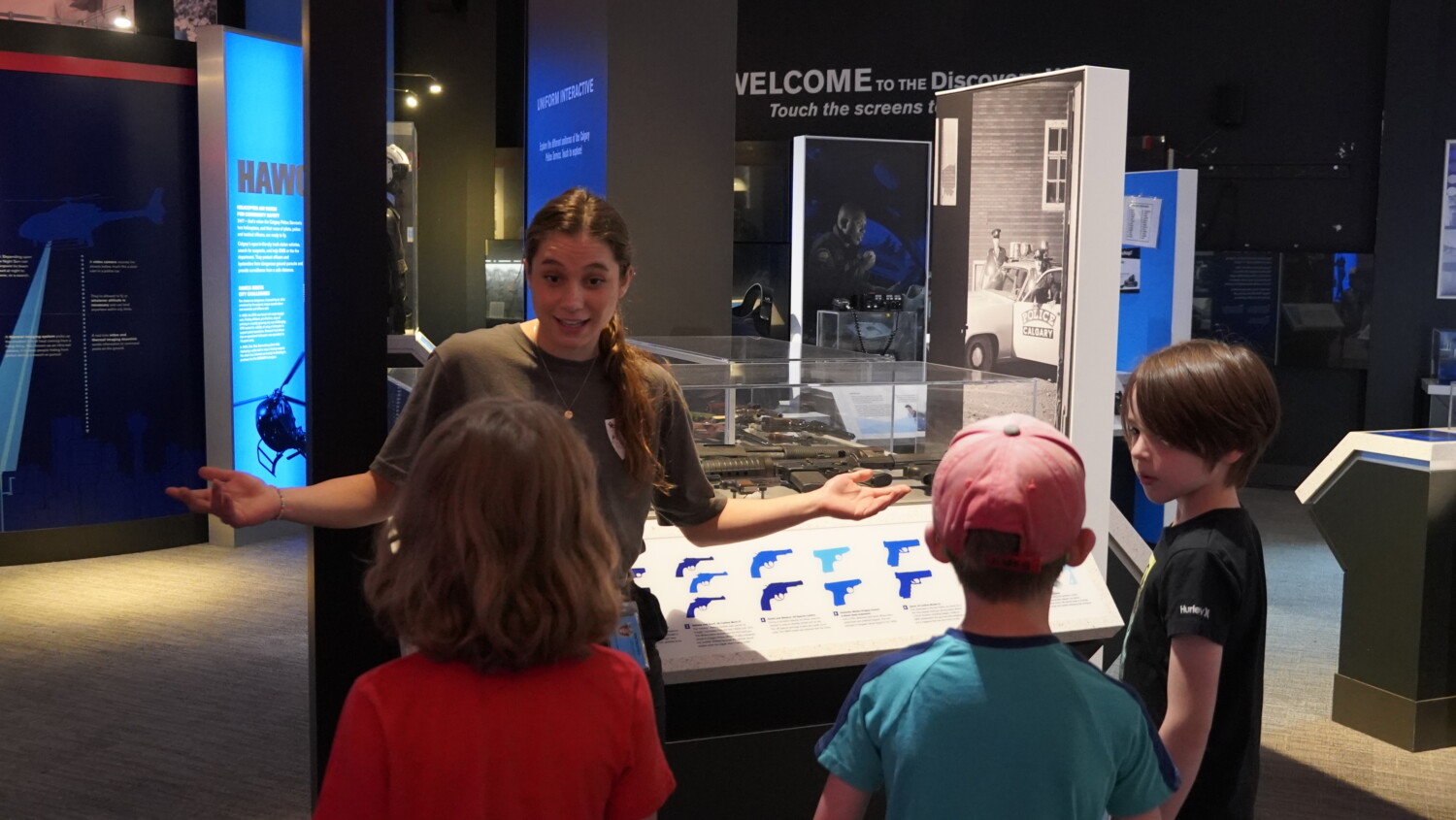 PD DAY CAMPS
SELECT PD DAYS
Ages 6 -12 || 9:00AM to 4:00PM || Single Day Camps
School's out for the day! Come spend your day at YouthLink with our all-star camp team. Activities focus on policing and forensics with different fun-filled themes every PD Day.
$64 per camper.
November 24th – A Holiday Heist
Oh no! We have a 10-22! A rogue penguin has been reported missing from the North Pole and has been wreaking havoc all around YouthLink. A series of crimes and clues have been left around the museum. We need your camper's detective skills to help crack the case and return the penguin back to the North Pole!
January 3rd, 4th, and 5th – New Year, Same Crimes
Someone committed a series of crimes at YouthLink over the holiday break! We need your forensics skills to help solve them all! Ring in the New Year with a forensics themed winter camp where your camper will learn about all things forensics!
January 3rd – Investigator 101 – Spend the day learning about detective work and investigating.
January 4th – All Things Prints! – Learn about all things 'prints'! Spend this forensic themed day analyzing footprints and fingerprints and learn how 'prints' can be used as evidence during an investigation!
January 5th – Let's Take It To The Lab – We can keep a secret, our labs are sealed. Grab your lab coats and goggles and spend the day learning about forensics!
February 15th and 16th – A True Crime Valentine
Calling all junior detectives, a crime was committed at YouthLink on Valentine's Day and we need your help to solve it! Join us for a fun, forensics-filled program where your camper will learn all about investigating and detective work!
February 15th – STEAM On – Put your thinking caps on and spend the day learning about detective work and investigating!
February 16th – Freaky Forensic Friday – Grab your lab coats and beakers and join us as we explore all things forensics.
SCHOOL BREAK CAMPS
SELECT SCHOOL BREAKS
Ages 6 – 12 || 9:00AM to 4:00PM || Multi Day Camps
School's on break! Come join our all-star camp team for a VIP experience during your school breaks. Multiple day camps filled with policing, forensics, and Calgary Police Service special guests (schedule dependent)!
MONDAY MARCH 25th to THURSDAY MARCH 28th – THEMES, PRICING, AND REGISTRATION COMING SOON!
PD DAY & SCHOOL BREAK CAMPS FAQ
What happens if my camper will be absent or arrives late to camp?
Please call our Front Desk at 403-428-4530. You can also email the absence to our Program Coordinator Molly McDonald at MMcDonald@calgarypolice.ca .
Where is the camp located?
Our camp is located at YouthLink Calgary, next to Calgary Police Service Headquarters (5151 – 47th Street NE). Parking is available by accessing the open gate through Entrance 3.
Is YouthLink a nut-free facility?
We strive to be a nut-free facility. We ask that all packed lunches and snacks are nut-free. However, sometimes campers may show up with a peanut butter and jam sandwich for lunch or have eaten peanut butter for breakfast before attending camp. If your camper has a peanut or nut allergy please let the camp staff know.
What is your refund policy for camp?
Our policy is a full refund with the notification of three (3) days before the start date of camp. Refunds or cancellations with less than one week's notice will be evaluated on a case-by-case basis by the Camp Supervisor and Bookings and Analytics Coordinator. We charge the full camp fee to all no-shows on the first day of camp.
When is drop-off and pick-up for camp?
Drop-off is between 8:45AM and 9:00AM. Pick-up is between 3:30PM and 4:00PM. The YouthLink parking lot (Entrance 3) is open for drop-off from 8:30AM to 9:15AM, and from 3:30PM to 4:15PM for pick-up. Early drop-offs and late pick-ups are not available for PD Day and School Break Camps.
Do you offer before and after care?
No, we do not offer Before and After Care for our PD Day and School Break camps.
What does my camper need to bring to camp?
Runners / Sneakers (Snow Boots or Rain Boots for Inclement Weather Days)
Contained Nut Free Packable Lunch with at least two snacks (Campers get hungry)
Full Water Bottle
Medications (Inhalers, Epi-Pens, etc.) – clearly labelled in original packaging
Quiet time item: book, colouring supplies, puzzle book, etc.
What does my camper not need to bring to camp?
Personal electronics or cell phones
Personal valuables that the camper does not wish to lose
Restrictive clothing, i.e. dresses, skirts
Nuts or nut products in lunches or snacks (we strive to be a nut free facility)
Does YouthLink have a lost and found?
Yes, we have a small lost and found available at the facility. Please reach out to the Front Desk at 403-428-4530 with a description of the lost item. We will donate items not claimed by June 30, 2024, to charity.
Can my camper purchase items at the gift shop?
Please do not send money with campers. Items are available for purchase at the giftshop at the end of the camp day with a parent or guardian present.
What if my camper has medication they need to carry?
If your child requires any prescription medications (including Asthma inhalers) or carries an Epi-Pen, please let your camp leaders know at check-in. All prescription medications that campers need to carry must be discussed with camp staff at check-in. Prescription medications must be in the original pharmacy packaging, labelled with the patient's name and the physician's ordered dose on the bottle (pills in Ziploc bags and other packaging are not permitted). Camp leaders will carry all camper prescriptions unless specified by the parent / guardian.