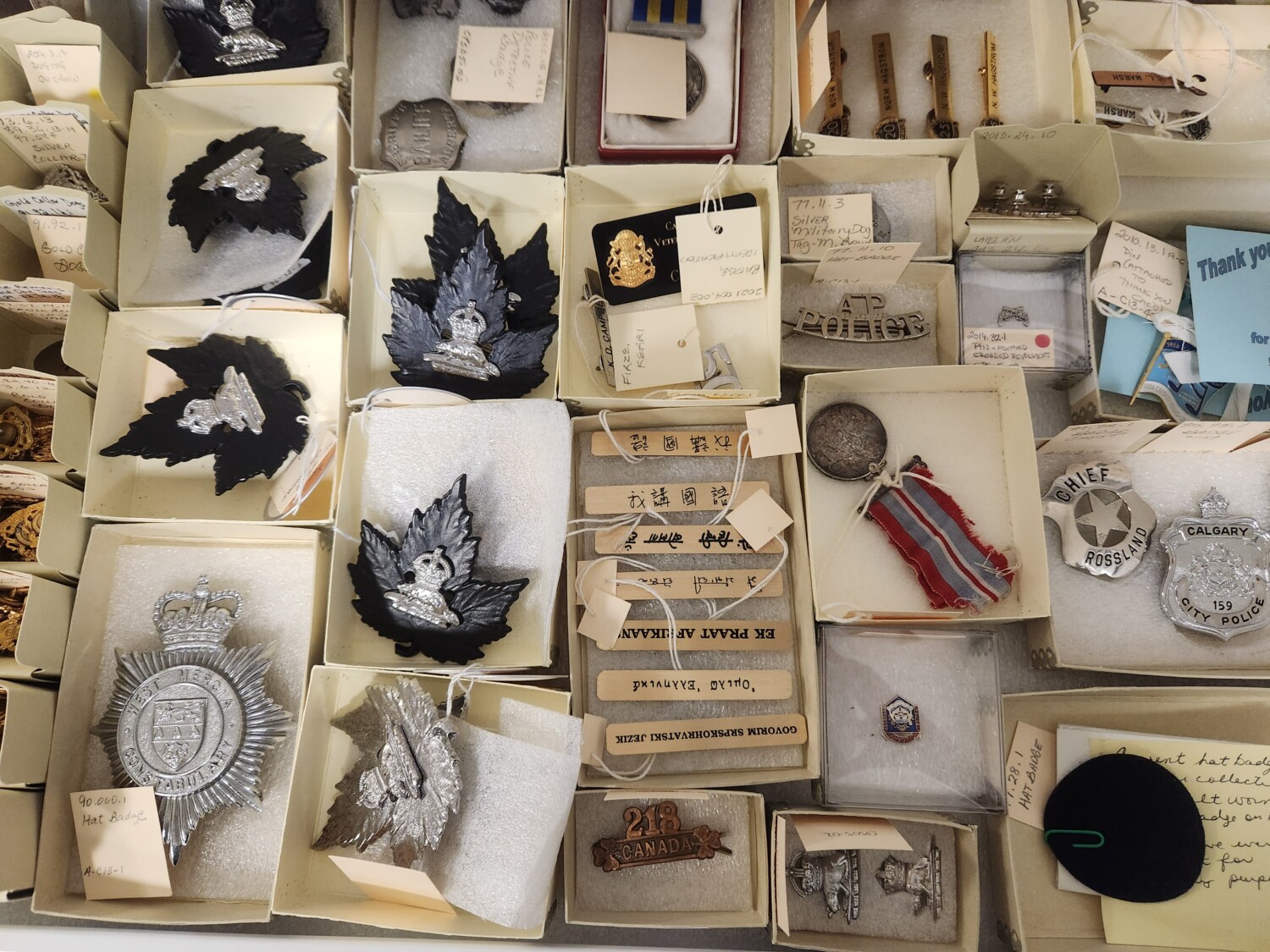 PRESERVING CALGARY POLICE HISTORY
YouthLink Calgary: Police Interpretive Centre hosts Alberta's largest collection of policing artifacts, including uniforms, weapons, vehicles, historic casefiles, and historic evidence.
Our vast collection of policing artifacts continues to grow almost daily. From policing tools to Calgary Police uniforms, we collect all manner of law enforcement implements, uniforms, and regalia. We also actively collect personal mementos and memorabilia of current and former Calgary Police members. By the numbers our artifact collection includes:
Over 2000 uniform items including: shirts, pants, boots, belts, gloves, and headwear
More than 4000 regalia pieces including: pins, buttons, badges, uniform flashes, and medals
Excess of 1000 artifacts that illustrate the way science and the art of photography has evolved through the 20th century
Tools and occupational equipment both unique to policing and universally necessary such as: radios, computers, call boxes, radar guns, breathalyzers, body armour, and much more!
If you are in possession of any items that you think may be of interest to the Calgary Police Interpretive Centre's collection and are willing to consider a donation to the museum, please send an email with the history and description of the item to us at archives.
Skyline

Calgary Skyline - Familiar faces guard the burgeoning "skyline" of Calgary in 1939. Photo snapped by Detective Percy Frazer (P.F.) of the Calgary Police Identification Section in 1939.

Bill

Sgt. Bill Eager, 1938 - Image from nitrate negative

Apts

1940 - Image from nitrate negative

punch buggy

1939 - Image from nitrate negative.

pg 55-56

"Calgary No. 2" p.55-56 mugshot book, 1918-1920

pg 30-31

"Calgary No.2" p.30-31 mugshot book, 1918-1920

polygraph

Room sign (exterior)

camera

Calumet Monorail Camera, date unknown

cowboy hat

CPS Issue Stetson, by Smithbilt Hat Inc., 2015

crime scene tape

Crime Scene Tape, 2012

shoulder flash

Shoulder Flash (for uniform) c.1972

fingerprint powder

Fingerprint powder bottles, assorted

bus crash

Image from acetate negative, 1970

coveralls

Police issue coveralls, 2002

flashlight box

Flash Light Box by the Gamewell Co. date unknown

smith & wesson

Police issue Smith & Wesson Revolver, c.1975

facial kit

Facial identification kit. Date unknown

badges

Police Identification Badges, 1905-1910

1950 shoulder flash

Shoulder flash (for uniform) circa 1950

newspaper

Calgary Herald Front page December, 1974

trolly

Image on Nitrate negative, 1939

Kerosene Lantern, Unknown Date

Identification Sign Used for Mugshots, circa. 1950-1960s

Police Service Horse Name Plate, circa. 2000s

Chemical Weight Scale, circa 1979

Bullet Mold, circa. 1920-1947

Breathalyzer, circa. 1970-1980s

Bike License, circa. 1964

Canine Dog Boot, circa. 1970s

Blackberry Mobile Device, circa. 1993-2003

Distraction Device, circa. 1990s
FROM THE COLLECTIONS – ONLINE EXHIBIT – LIEUTENANT DAVID MILNE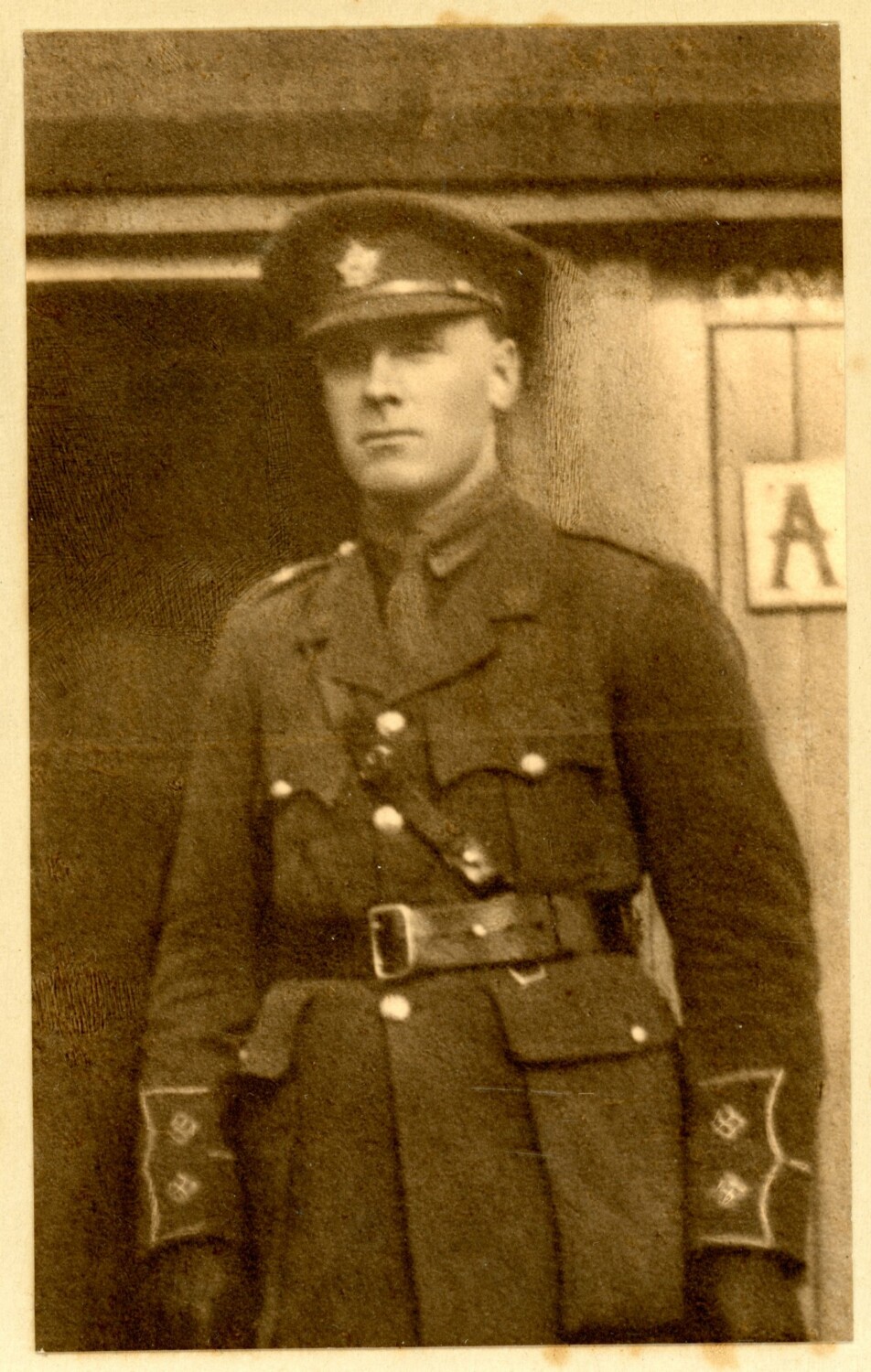 Lieutenant David Milne was born in Scotland on April 25th, 1888.  In 1910, he immigrated to Canada and joined the Calgary Police Force.  After three years of exemplary service, Milne was promoted to the rank of Detective.  With the advent of WWI, Detective Milne enlisted, joining the ranks of the 89th Calgary Battalion.  He was one of 26 Calgary Police Force members to enlist in active service during the 1914-1918 conflict.
During his military career, Milne served a large portion of his time in England, where he bounced between 3 different battalions. He was promoted to the role of Lieutenant on January 26th, 1918, and assigned to the 10th Battalion, an Alberta-strong regiment that had been at the front lines since 1915. This battalion participated in every major Canadian battle of the first world war and was known to its contemporaries as the Fighting Tenth. He led his Battalion bravely through the Battle of Amiens conquering 7 miles of German territory from August 8th– 20th. This battle marked the beginning of the Hundred Days Offensive, which ultimately led to the end of the war.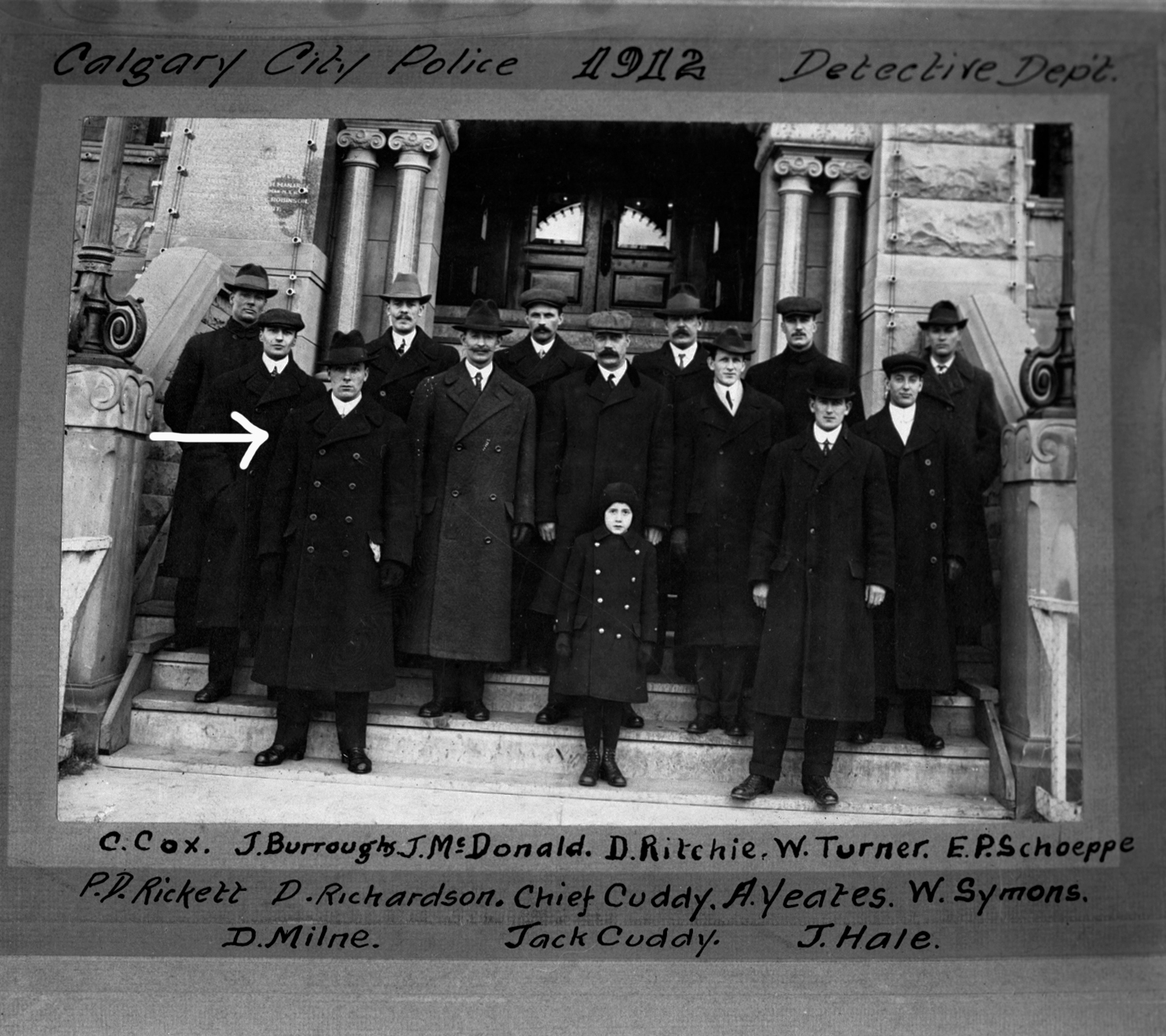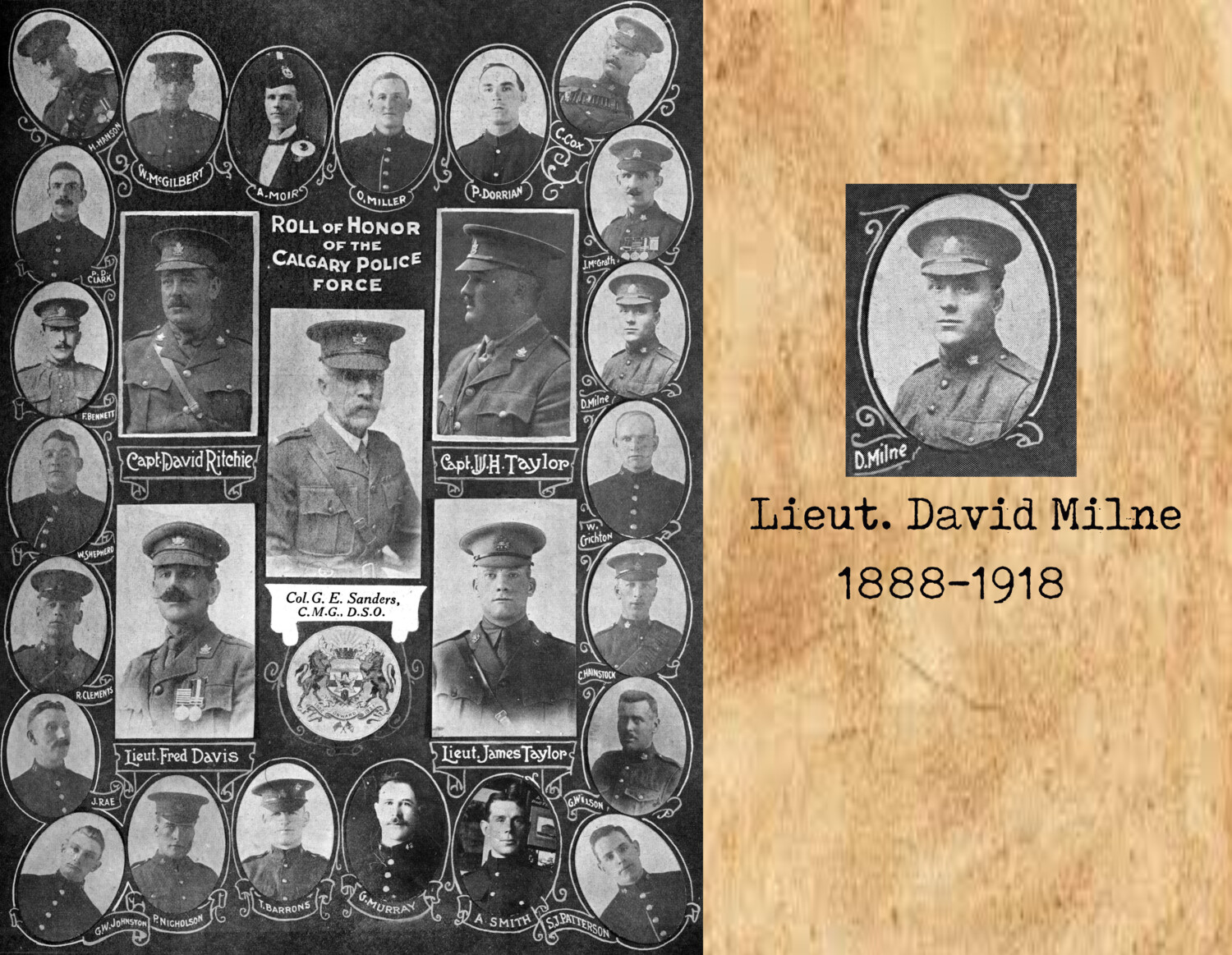 On September 2nd, 1918, Milne tragically fought his final battle, being the Sunken Road of Villers-les-Cagnicourt, France. German soldiers ambushed his battalion and Milne suffered fatal bullet wounds to his abdomen. He was buried in France in a small cemetery called Upton Wood, alongside 218 of his fallen comrades.  He was survived by his wife Nellie Milne and their young daughter Frances Milne.
In early 2023, our museum collection was extremely privileged to acquire the military medal collection that had been awarded to Lieutenant Milne posthumously. Pictured here is the collection in its entirety.