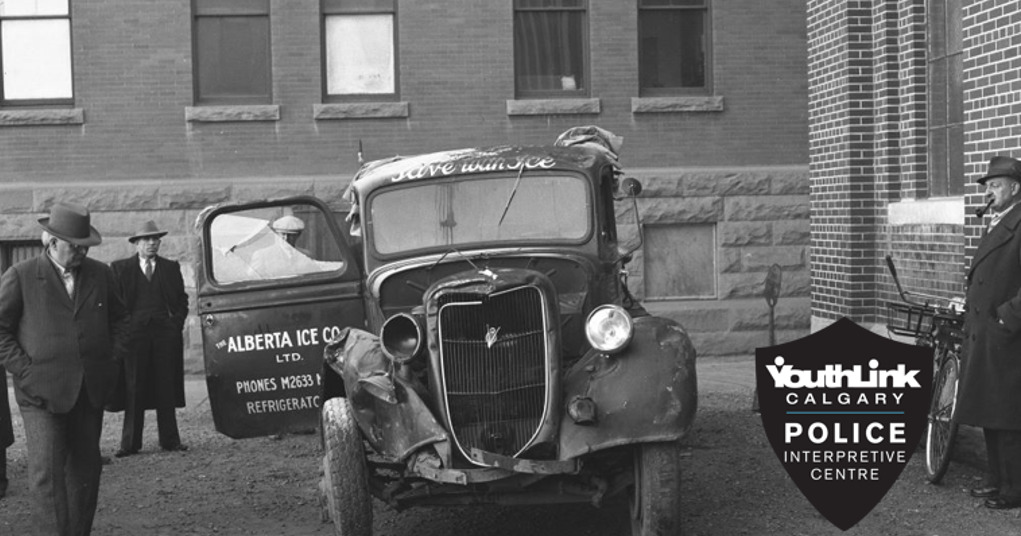 HISTORIC CALGARY WEEK 2023
BEEP, BEEP, CRUNCH! The dawn of the automotive era and the law, the good, the bad, and the smashed featured in Historic Calgary Week.
The introduction of the automobile into everyday life for more Canadians was welcomed with open arms. In addition to revolutionizing how we viewed daily transportation it also changed the way that citizens were policed. While we view automobiles as a hallmark of modern civilization we will look at what aspects of law enforcement changed as a result of the inherent danger that is present as speeds and vehicles literally carried us away.
FREE PRESENTATION AND MUSEUM EXPLORATION (PRE-REGISTRATION REQUIRED, LIMITED SPACES AVAILABLE)
 Wednesday August 2nd, 7:00PM – 9:00PM
Presentation will be held at YouthLink Calgary: Police Interpretive Centre (5111 – 47th St. NE)