YouthLink Welcomes Back Tara Robinson as Executive Director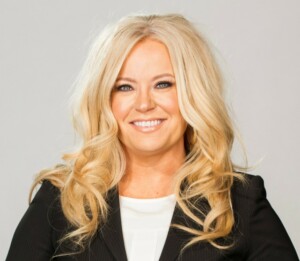 The Board of Directors of YouthLink Calgary Police Centre, in partnership with the Calgary Police Service, is proud to announce Tara Robinson as its new Executive Director effective May 1, 2023. Robinson brings with her an extensive background in leadership, a passion for partnerships, and a proven track record of igniting wonder in community policing, history and innovation.
Afshan Naveed, Board Chair for YouthLink Calgary Police Interpretive Centre says "The Board of Directors is thrilled to welcome Tara back to YouthLink. She is a dynamic leader who has a deep understanding of the importance of community policing and crime prevention. Tara is uniquely qualified to inspire, lead and build a bold new vision for (YouthLink) during an important time in Calgary."
Robinson is a transformational leader who believes in people power to drive change. She led the build and design that resulted in the 2015 opening of the award-winning YouthLink Calgary Police Interpretive Centre. She has also served as Executive Director of the Calgary Police Foundation and the Calgary Child Advocacy Centre. Robinsons returns to Calgary after serving two years as the CEO of the RCMP Heritage Centre in Regina, where she led teams in creating a vision and plan for Canada's new National RCMP Museum.
Robinson is excited to return to YouthLink Calgary Police Interpretive Centre. "I am so honoured to be back. I was fortunate to have helped build this to be a cutting-edge centre with a unique approach to crime prevention, public engagement and visitor experiences. And I am eager to help build an exciting new vision to take this important work to the next level and create lasting impact in our community."