More events will be coming to YouthLink Calgary Police Interpretive Centre soon.
PAST EVENTS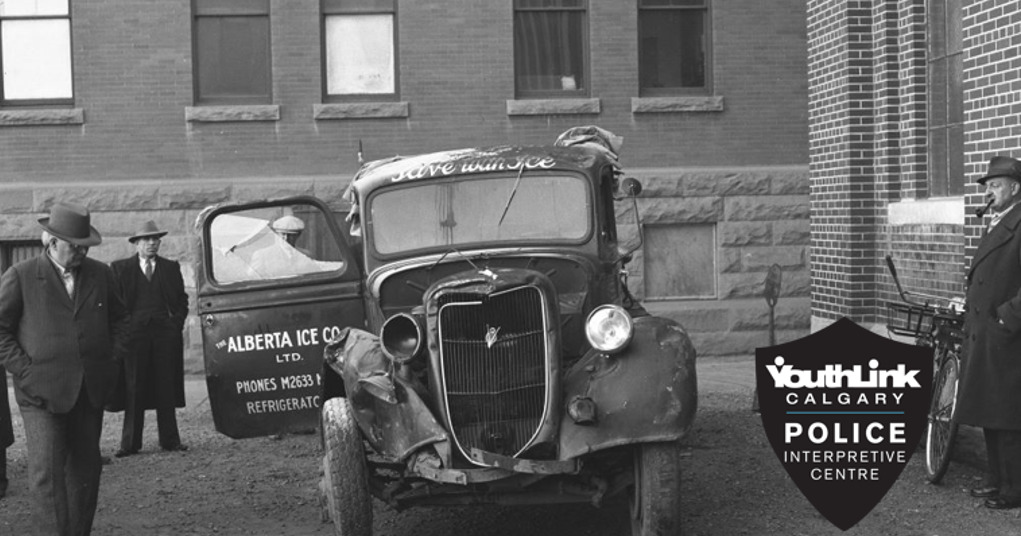 HISTORIC CALGARY WEEK 2023
BEEP, BEEP, CRUNCH! The dawn of the automotive era and the law. The good, the bad, and the smashed.
WEDNESDAY AUGUST 2 || 7 – 9 PM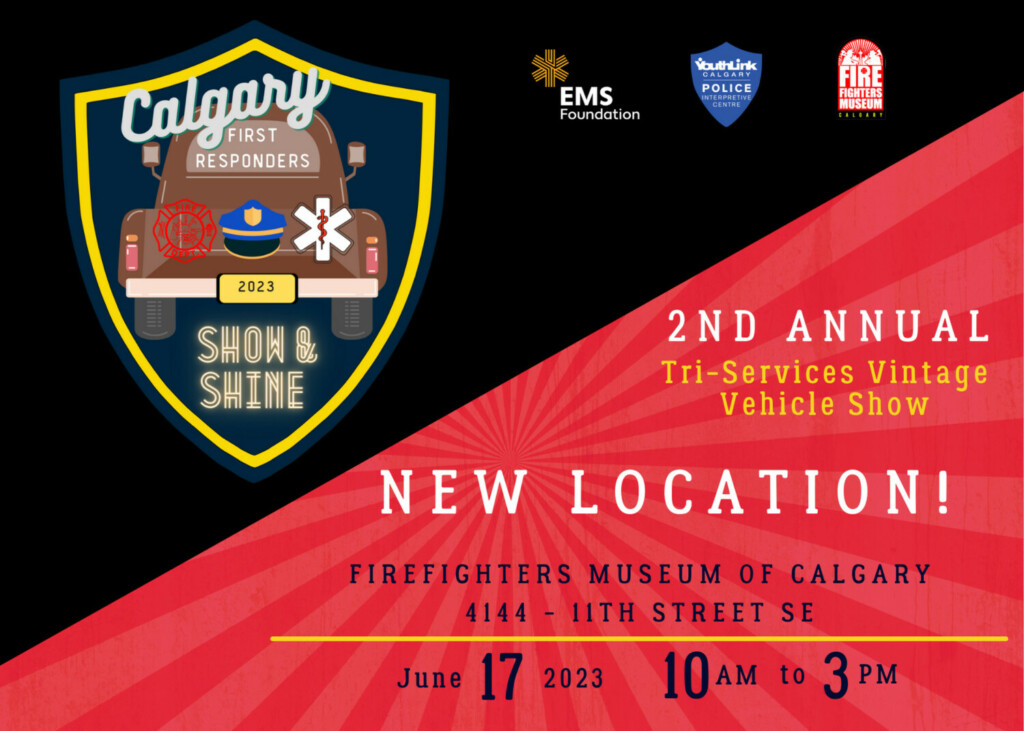 TRI-SERVICES SHOW & SHINE
The Tri-Services Vintage Vehicle Show is back! This FREE family event will take place on June 17, 2023 from 10:00AM to 3:00PM.
NEW LOCATION! This year the event will be held at the Firefighters Museum of Calgary, 4144 – 11 St. SE.
Amazing vintage first responder vehicles will be on display as well as a Show & Shine car show!
This event supports three amazing charities, the Firefighters Museum of Calgary, YouthLink
BEACONS OF HOPE
Join YouthLink Calgary: Police Interpretive Centre at McMahon Stadium on May 13, 2023 for a free afternoon of family fun.
Police Unit demonstrations, activities, swag, food trucks, live music and so many photo opportunities.
Come celebrate, honour, and recognize our Calgary Police Service members.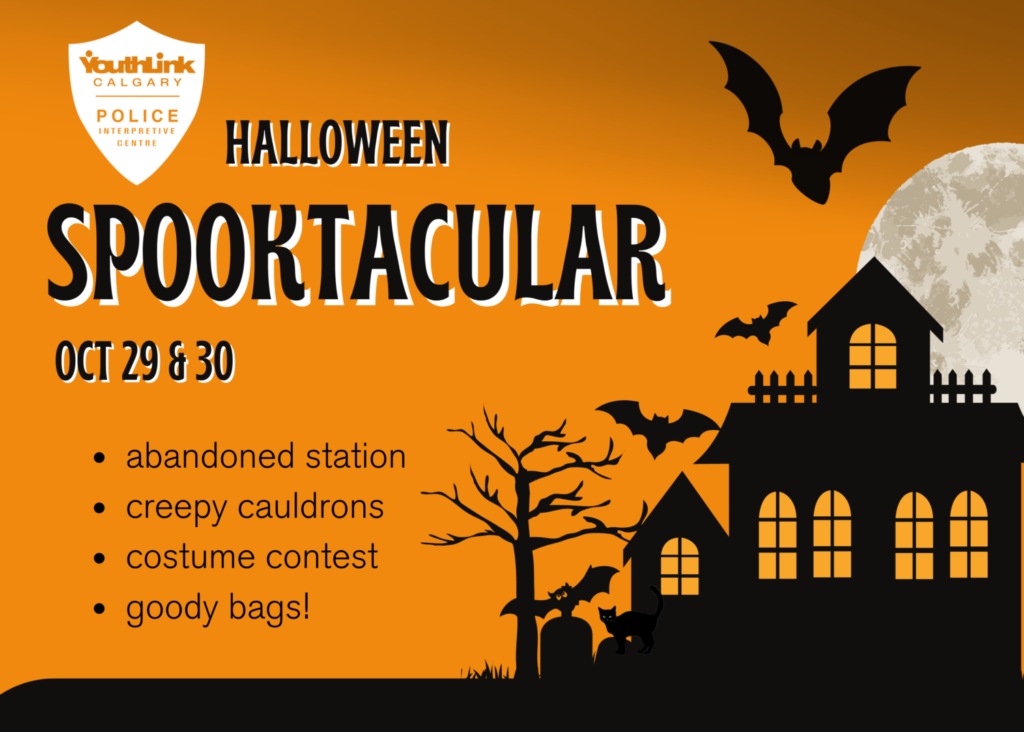 HALLOWEEN SPOOKTACULAR
Calling all ghouls and goblins!
Join YouthLink for our 2nd Halloween Spooktacular event. Explore our spooky abandoned station, peek into the creepy cauldrons, learn about skeletons at the bone cart, and take your picture in our spooky photobooth.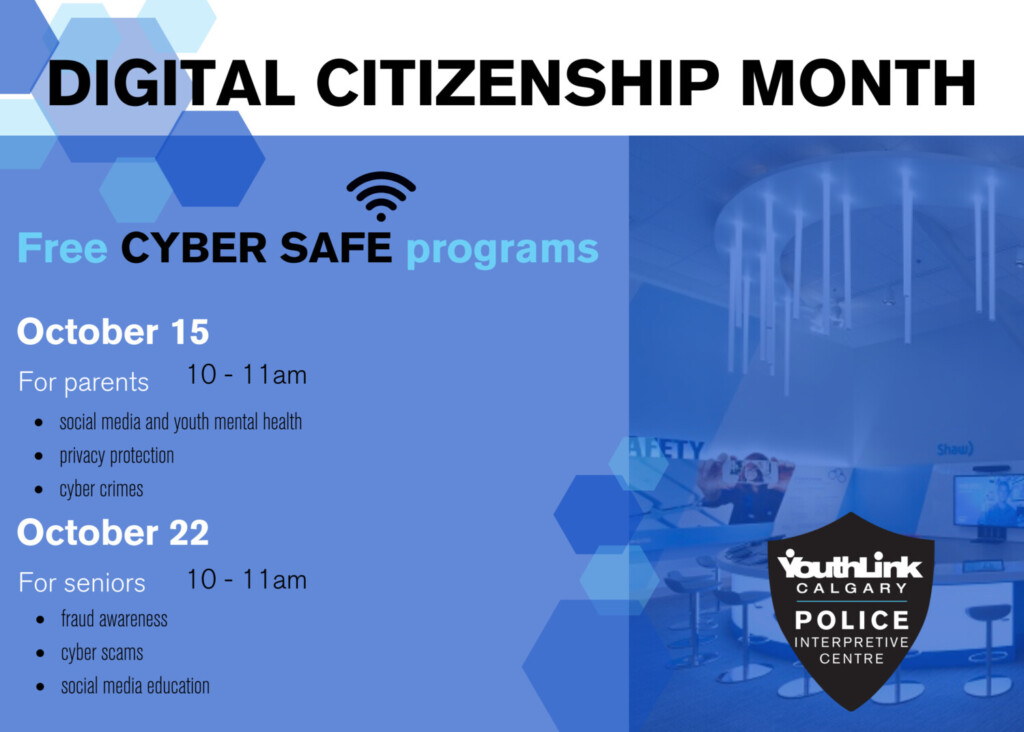 DIGITAL CITIZENSHIP MONTH
To celebrate Digital Citizenship Month we are offering our Cyber Safe Programming for free here in the museum.
Parents learn how to help keep your kids safe online as we discuss social media, youth mental health, privacy protection, and cyber crimes.
For seniors, we offer a program to teach you all about social media, how to keep yourself safe from fraud and cyber scams.