THE DETAILS
Our free Virtual FSI program will take your class through a full police investigation.
The entire program takes place within your classroom, but still gives students the opportunity to access authentic police information from our YouthLink programming.
The package includes lesson plans that connect with the Grade 6 Evidence and Investigation curriculum.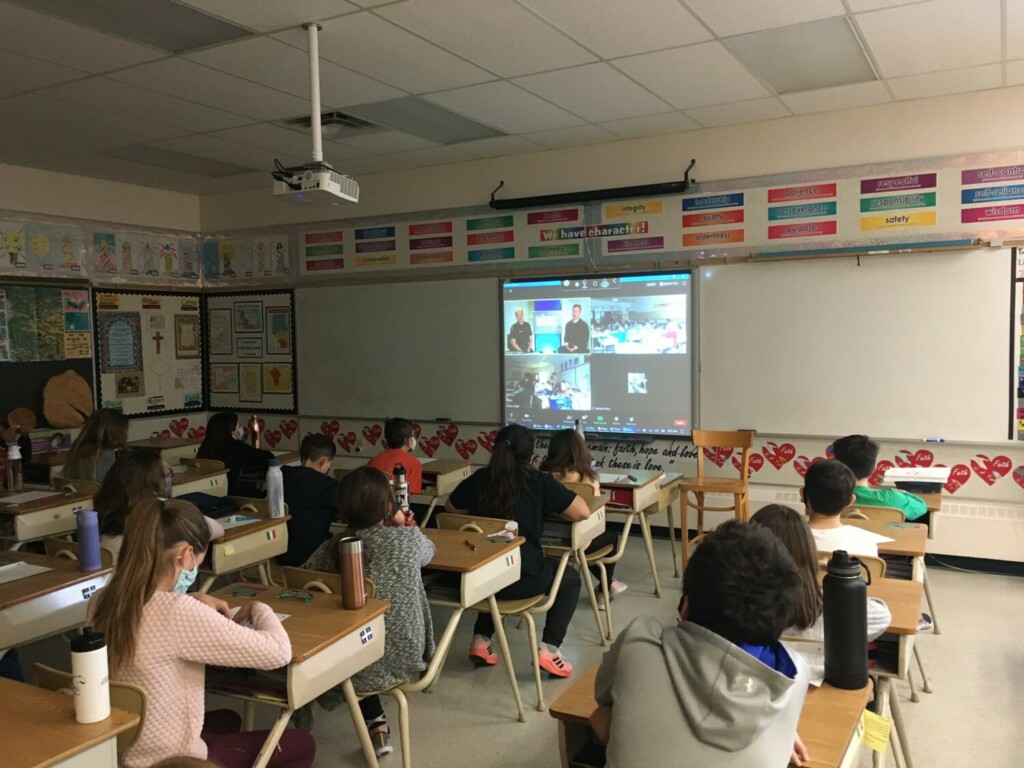 HOW TO APPLY
Fill out the application form linked below.
ELIGIBILITY: Any Grade 6 (or 5/6) from Calgary and the Surrounding area.
We send program access instructions by email.
VIRTUAL FIELD TRIP FAQ
What does the virtual field trip entail?
Lesson plans and activities based on the Alberta Education curriculum for Evidence and Investigation, and to complete the unit, an interactive, hands on crime-solving experience that can be completed in your classroom.
How quickly will I get access to the program after I submit my application?
We will send you access to the program within 1-2 business days after you submit your application.
Is there a limit to the number of classes who can participate in the virtual field trip?
No, there is no limit in this program. Any Grade 6 (or 5/6) class located in Calgary and area are welcome to participate in the program.
Can I participate in this program if my class is on the waitlist for the grade 6 one-day program?
Yes, we welcome all waitlist classes to participate in the Virtual Field Trip. This will not affect your placement on the waitlist for the Grade 6 One Day Field Trip.
A link is broken for one of the components of the unit, who do I notify to fix it?
Please e-mail youthlink@calgarypolice.ca with the file name of the link that is not working. We will fix the link as quickly as we can.
Do you have any live-streamed programming included with the unit?
We are still in the process of determining what live-streamed programming looks like for the 2023-24 school year. Please keep checking back and we will release any details for these programs as soon as we have them confirmed.